Stephanie Scott
Anthony and Pascal, immediately attended to my need to move a small office in a weeks time. It was done and it went smoothly. Cost perfect, moving team efficiently handled by Steve. This is the second time I used Moishe's services and will do it again!!
Lauren Liberman
We have used Moishes for three moves in and around NY/NJ. Reliable, timely, and our estimates have always been spot on to the final cost.
Raphael Eidus
Did a great job with my move. Really efficient and careful. They worked efficiently that they were able to significantly beat the time estimate and saved me a lot of money. Friendly and professional. My second time using Moishe's.
Anthony Glover
These guys are amazing. They (four person team) wrapped and boxed a 2-bedroom apartment in under 5 hours.
Jemayne Cullum
I had two of the best guys this company can produce they were efficient, patient, and literally moved to my beat.
Victoria Carter
I had a wonderful experience with Asher and his crew for my move! They were kind and patient and went above and beyond with everything
Richard Schlimbach
What a fantastic job from the 2 men who moved my bedroom furniture, mattress and TV. They were polite and so professional.
Dack Justiz
My experience with Moishe's was stellar. Moving sucks. Moving in NY sucks. Moishe's made it painless and easy
Matthew Roberts
Great job by the team! Omar did great work and his team was super professional. They worked efficiently and knocked out our move
Make the Right Choice with a Moving Company You Can Trust
Our movers are hand-selected to match the size and complexity of your move. Each person in our team has undergone extensive targeted training to meet our high standards for a moving company in NYC before they get the opportunity to serve you.
Our credentials, processes and systems have been modified and tweaked nearly to perfection over four decades of service.
Free at home and virtual estimates
Flat rate and hourly quotes available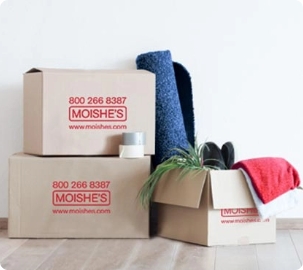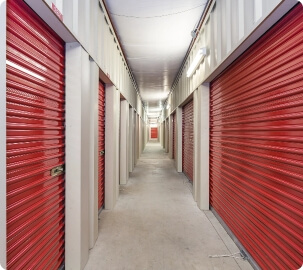 Secondly, it allows your business more options in the event of a critical change in objectives that requires unplanned mobilization and more.
Lastly, being a singular moving and storage company gives you and your business an integrated logistics solution that can be called upon regularly and is already familiar with the layout and processes of your inventory management system.
Lastly, being a singular NYC moving company gives you and your business an integrated logistics solution that can be called upon regularly and is already familiar with the layout and processes of your inventory management system.
We've have differentiated our processes to focus on three major markets:
THE HOSPITALITY COMMUNITY
THE INTERIOR DESIGN COMMUNITY
THE MARKETING INDUSTRY
To support these needs, we've built unique facilities for each industry.
All three segments use unified tracking software that ensures accuracy and follows the latest best practices in cybersecurity.
Highly Rated Across Various Platforms
We have plenty of customers who have had successful moving stories with our movers. Feel free to look us up on Google to read feedback from real, satisfied customers.
"The team from Moishe's moving, lead by Alex Guerero, were very professional and courteous. Alex and his team wrapped our furniture with blankets and packaged everything very well and efficiently like a well-oiled machine. Alex dismantled our large pieces and put them back together with ease. They were great, and we would use them again when the time comes."
Lara Glorioso
"Moving with Moishe is the only stress free moving experience I've ever have. Tylil and his crew were extremely professional and handled all my things with more care than I even would. They made quick work packing up all my stuff and were amazingly accommodating about boxing up loose stuff that appeared during the move. My local hardware store ran out of wardrobe boxes so they even provided ones they had and helped me box up my hanging clothes. Can't say enough good things about these guys, will only use Moishe going forward. Thanks so much!"
Joe. L
"This my third go with Moishe's. All were good experiences, but this round was the best. The guys were really friendly, professional, and most important of all, they took really good care of my stuff and moved it all very fast. I was quoted for a four hour move and they got it done in two! Kosta was doing all the packaging and organizing -- he's a real pro and a good guy. Thank you Kosta!"
Kevin S.
"Moving my one bedroom apartment (with lots of stuff) was a SEAMLESS experience! The team responsible for this successful move was Frank (the foreman) Carlos, Terrance and Marvin. They were all professional, skilled and even empathic. They continued to ask me how I was doing! Watching this team work was "poetry in motion". They worked together beautifully, like a well choreographed dance. This team was AMAZING!!!!"
Ann Cohen
A robust supplies store that can provide with a number of different box sizes and types, paper, tape, and many other supplies.
Refer a friend and not only will they receive a discount, but you can receive a gift card up to $100.
What the Media Thinks About Our Work
It is a great honor to receive opportunities in getting our stories captured by leading publication companies and journalists for the work we do for our clients across the country, ranging from several community projects that cater to the arts, research, architecture, and education.
We are recognized by media outlets such as Wikipedia, The Wall Street Journal, The New York Times, Miami Herald.
Community Projects:
Rebuilding Culture
We are affiliated with a number of architectural projects that facilitate a renewal of culture surrounding fine arts through Mana Contemporary and The Mana Wynwood.

Both spaces serve communal roles in hosting art exhibitions and a shared goal to reinvent the neighborhood as a melting pot of culture through architecture.
We make monthly donations to The Wounded Warrior Foundation and The Susan G. Komen Foundation to show our reverence to our veterans and those who work earnestly to ensure a tomorrow through breast cancer research. Furthermore, we have committed ourselves to contribute to The No Kid Hungry and The American Heart Association to help diminish the youth hunger and to fight heart disease in the US.
Using our services also allows you to indirectly give back to the community and to righteous causes we face collectively.
Your next move will move others to a better future.